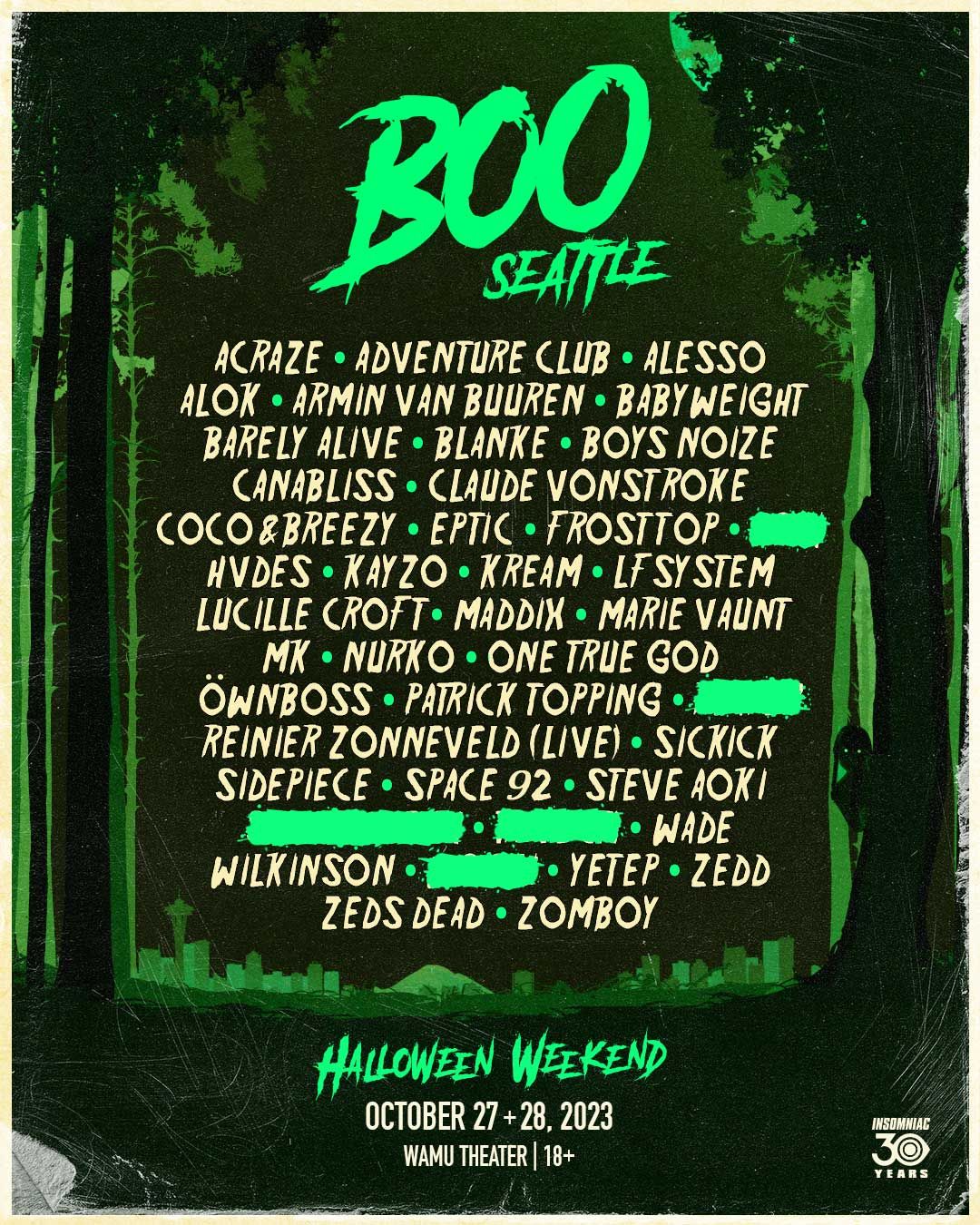 Seattle, WA
October 27-28, 2023
We're throwing a Halloween party, and you're invited! Discover BOO Halloween, the largest Halloween gathering in the PNW. Who knows what haunts await you inside these hallowed halls?
A zany cast of spooky characters prowls the WaMu Theater, awakened from their slumber by your arrival.
Music from the underground on 3 different stages is sure to give you the spooks.
Indoor festival rides around the venue will make you feel like a kid again.
Join the haunt and treat yourself to a lively Halloween weekend.