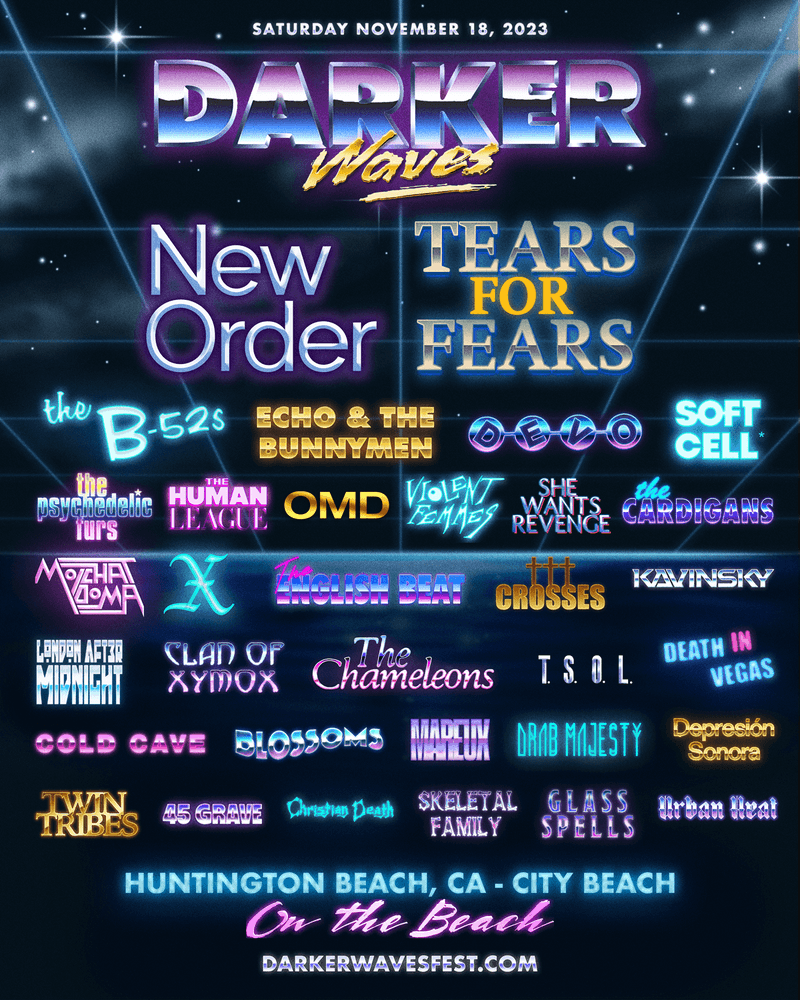 Huntington Beach, CA
November 18, 2023
Don't miss Darker Waves in Huntington Beach, California featuring New Order, Tears For Fears, The B-52s, Echo & The Bunnymen, Devo, Soft Cell, The Psychedelic Furs, The Human League, OMD, Violent Femmes, She Wants Revenge, The Cardigans, and more.
Tickets for Darker Waves are sold out. Join the waitlist for your chance to purchase tickets should they become available.