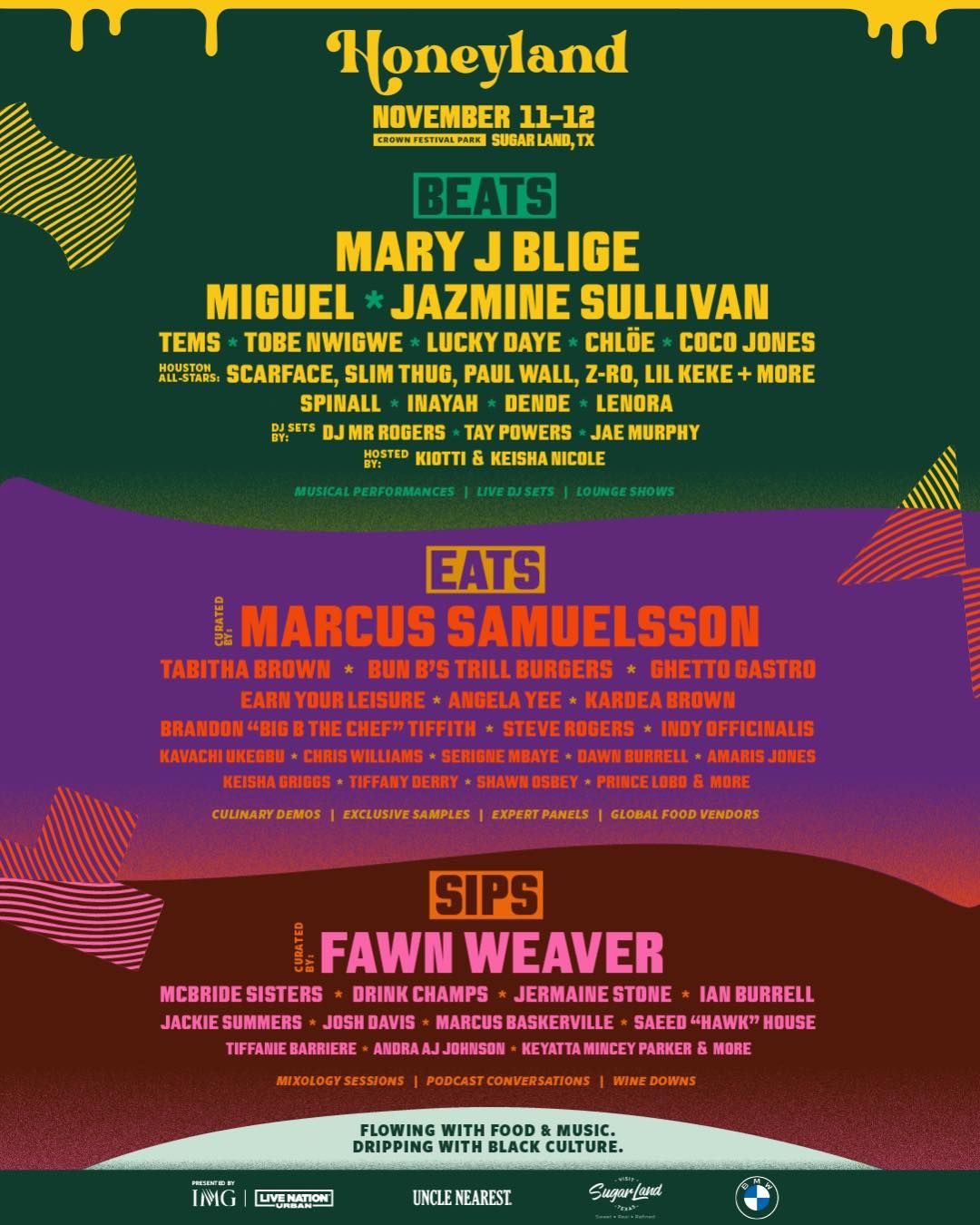 Sugar Land, TX
November 11-12, 2023
Honeyland is a festival celebrating the best of Black expression — where the top restaurateurs, beverage makers, and artists get together to remix, refresh, and create more of what flavors the world.
Everyone is invited to enjoy the biggest names in music, pours of the most spirited cocktails, and handed-down dishes from leading Black chefs. Grab a plate and let's raise up those who make history richer for all.