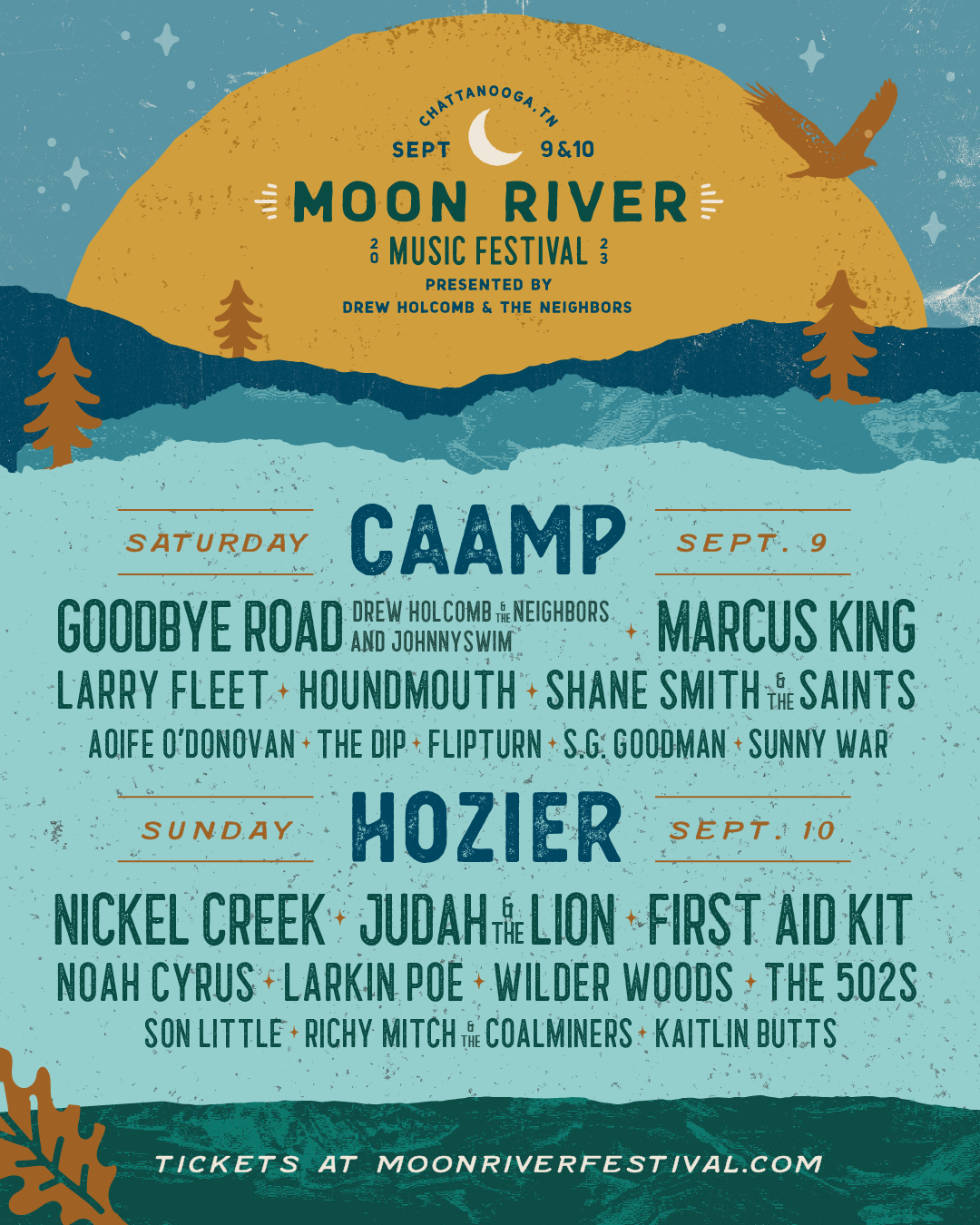 Chattanooga, TN
September 9-10, 2023
Moon River Festival returns to the banks of the Tennessee River in Chattanooga, TN on September 9 & 10, 2023! 2 Days. 20+ Performances. 1 Big Family Reunion.
Tickets for Moon River 2023 are sold out. Join the waitlist for your chance to purchase tickets should they become available.