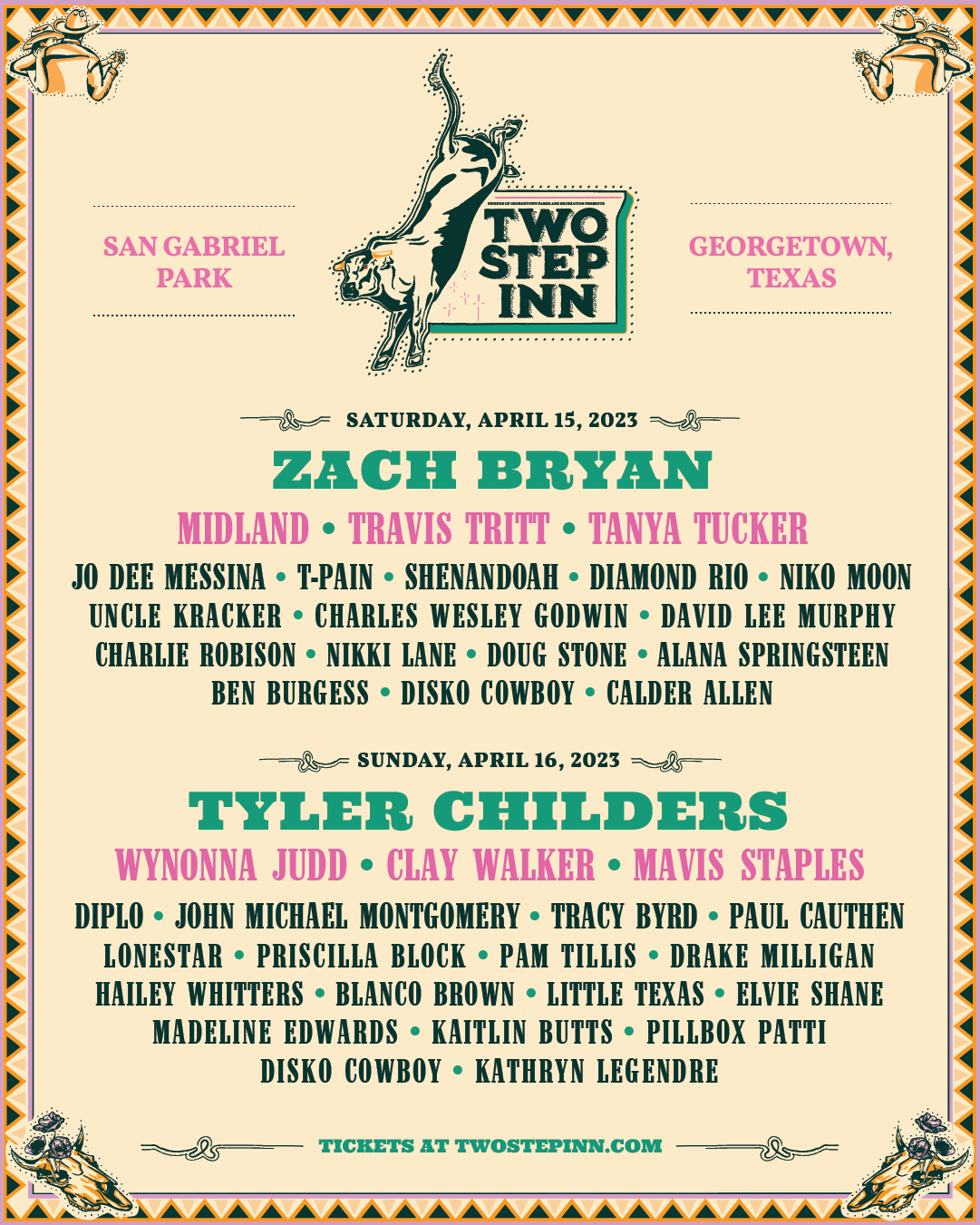 Georgetown, TX
April 15-16, 2023
Two Step Inn is more than a music festival, it's a destination.
Out past the city limits sign, there's a place in Georgetown, TX where old school, new school, and everything in between come together under oak trees and twinkling neon lights.
Bring a partner and enjoy your visit to San Gabriel Park – everyone is welcome to live it up and embrace the honky tonk spirit, even if it's just for the weekend.